Robert And Makzy Get First Big Cheque
WOW, what an exciting 3 days we have just spent at this great Super Charge Summit at the Radisson Blu Edwardian 5 star Hotel near Heathrow, London UK.
3 days of solid internet marketing training from the top guys in our high ticket affiliate marketing industry. Plus catching up with friends that we've met from all around the world at Mastermind Summits.
This is a time we will never forget as Matt Lloyd presented us on stage with a cheque for $34.557.30c. This was a very exciting time for us as this was the first cheque we have received from Matt, and for just a few weeks work.
This is more than some people make in a year. It is like winning on the Lottery only better. We can earn by the minutes, hours, days or even weeks. The lottery is just a gamble and pot luck.
This is the big benefit of having an online business with the full support of a hugely successful team making all the high ticket sales for you.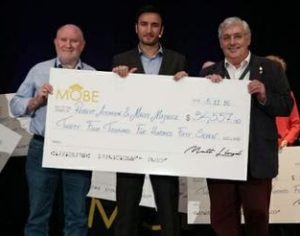 This is us receiving our cheque from Matt Lloyd at the Edwardian Hotel Heathrow.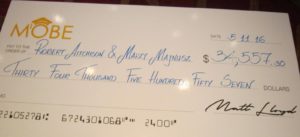 This is the proof that our high ticket affiliate marketing system really does work. And the boost that we needed to now really sky-rocket our marketing, having had this experience of being treated like mini celebrities.
And you can easily do what we've done. You don't need to be a "computer wiz kid" to make lots of money with this system.
You see, we've got this amazing 21 step training program.
And when you get started (which you can do for just $1) we will even give you your own Personal Phone Coach to help you and answer all your questions at every step of the way.
CLICK HERE to learn more and get started today 
Today's technology makes it easy for anyone to start their own online business and have customers all around the world with just a few clicks.
If you're stuck in your job, working longer hours for the same pay or even less, uncertain about the future of even having a job still, or the thought of retiring on a greatly reduced income then maybe we can help you.
Maybe we have the solution to help you start in your own online business with the full support of our dedicated Phone Coaches to advise and help you.
This is a real business and of course you do have to take ACTION.
And most importantly, the Right Action, this is the big reason why your Phone Coach is free to help you.
No struggling with learning new technology as we provide everything already set up for you.
You have nothing to lose AND everything to gain so why not give it a try and click on the link below for the start of your future of being financially secure.
Team Robert and Makzy
P.S. We look forward to seeing you get a big cheque like ours…